2013
The Nutcracker Ballet 2013
JUST ADDED -
FANTASTIC FRIDAY FAMILY DISCOUNT!
Super Deal for the whole family, Friday Dec 13 only! These tickets are not on-line - call 805 610 7570.
and...ONE NIGHT ONLY - Thursday the 12th is
GROUP NIGHT
-
Click here for all the details
- DON'T DELAY! Call 805 610 7570 for reservations - Group rates are not available on-line. Call now to reserve your block of seats!
The NCDPAF is proud to present the 16th annual Nutcracker Ballet - a North County winter season tradition! The classic holiday story comes to life at the Templeton Performing Arts Center Dec 5 (Student Night)- Dec 15, 2013. Featuring Joffre Ballet alumnus Michael Levine, Huntsville Ballet Principal Matthew Jacobs and local stand outs Shelby Fredrick and Tori Akers, this year's presentation promises to be a must-see event for audiences of all ages.
more...
Tickets are now on sale, available only through
www.brownpapertickets.com
, or at the door, pending availability. Call
805-610-7570
for information.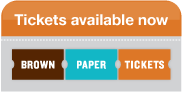 Thursday, Dec 5 at 7 pm: Student Night/Open Dress rehearsal
Friday, Dec 6 at 7:30 pm: Opening Night
Saturday, Dec 7 at 2 pm
Sunday, Dec 8 at 2 pm
Friday, Dec 13 at 7:30 pm
Saturday, Dec 14 at 2 pm
Sunday, Dec 15 at 2 pm Final Performance
Questions? Email us at
info@northcountyperformingarts.org
Sugar Plum Tea Party
just announced -
Click Here
for more information. Dec 7 and 14, 2013 - great holiday fun for the whole family - and especially your future ballerinas!
Happy Holidays!
Preserving and Promoting the Performing Arts since 1994
The NCDPAF has dedicated itself to "Keeping the Arts Alive" through various performances which have included the Nutcracker Ballet, Let It Be, Mind, Body and Soul, Runway to Broadway, the Cinderella Ballet, and Ishtar. Though these programs place many demands on our instructors and volunteers, we believe there is no better investment we can make than sharing the richness of the performing arts with our youth.

These programs help to build character, self esteem, confidence, physical fitness, talent and teamwork.
Other Productions presented by the NCDPAF